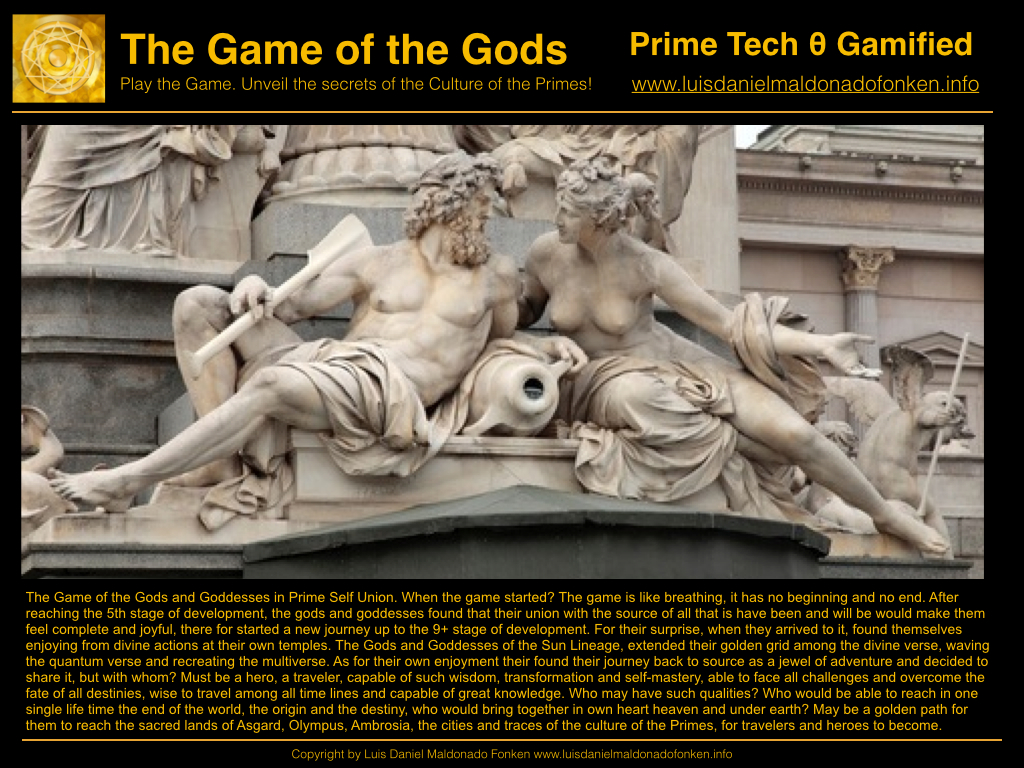 We have UPGRADED The Game of the Gods and the Goddesses in Prime Self Union. Visit our home page for the introduction to the upgraded game !
The main goal: is to discover the key secrets of the Prime Culture, and to find traces of the Primes in current times and history.
There are 9+ game levels.
Several trails.
It is a game played on real world.
Personalized, the game master assign unique missions to each player.
What is the game ?
Real life is taking place now, is the field where all we need to learn and need to be triggered to learn takes place, we just need to be attentive and listen, notice the meaning of every instant for our paths.
No one can give you a path, you are already on the path, this is all about the game.
The journey track or ideal themes for your to explore in or learn you choose by your own… through a personalized game settings, then I will assign to you a mission or task. Where you will apply not only the training given along the game, know how, and other,s but your heart, awareness and consciousness. It will be in daily life.
After task completion, you will receive some points or gift certificates for further missions or trainings or books/podcasts/music or others, including wealth.
I wish you enjoy the game
Odin Theta