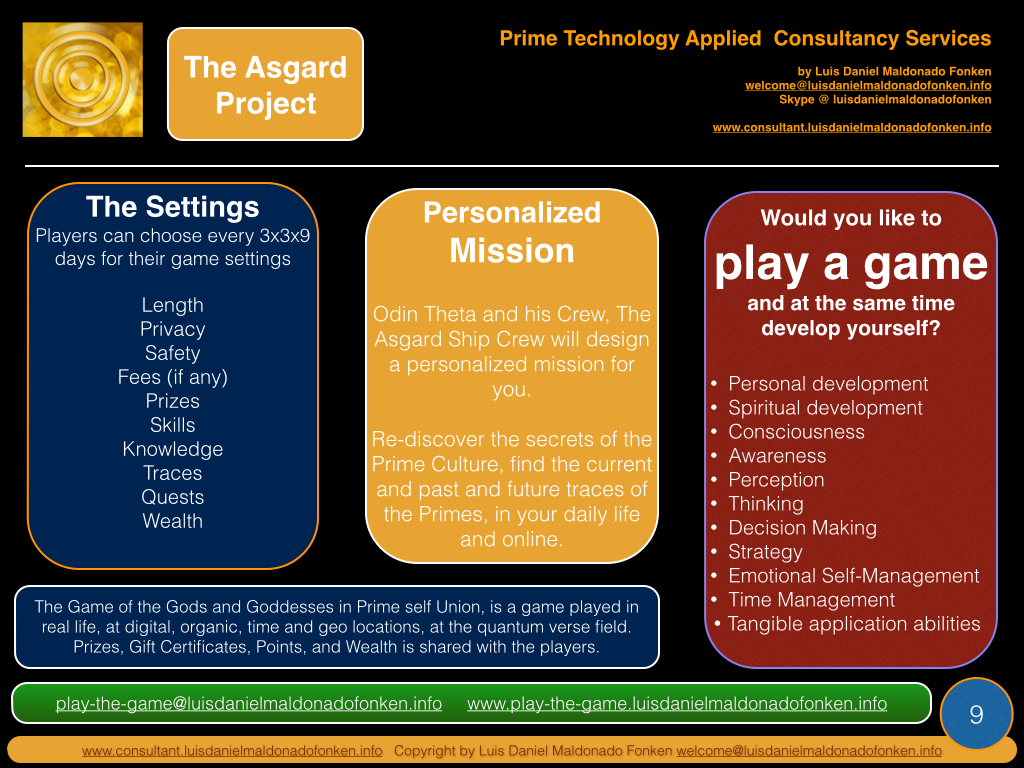 Would you like to play a game and at the same time develop yourself?
Personal development
Spiritual development
Consciousness
Awareness
Perception
Thinking
Decision Making
Strategy
Emotional Self-Management
Time Management
Tangible application abilities
The 27 Days Mission
Solve one mission at the time.
Learn to know your capacity and develop skills at new stages of complexity.
Have fun discovering the self-mastery game online and at daily life.
Start Today!