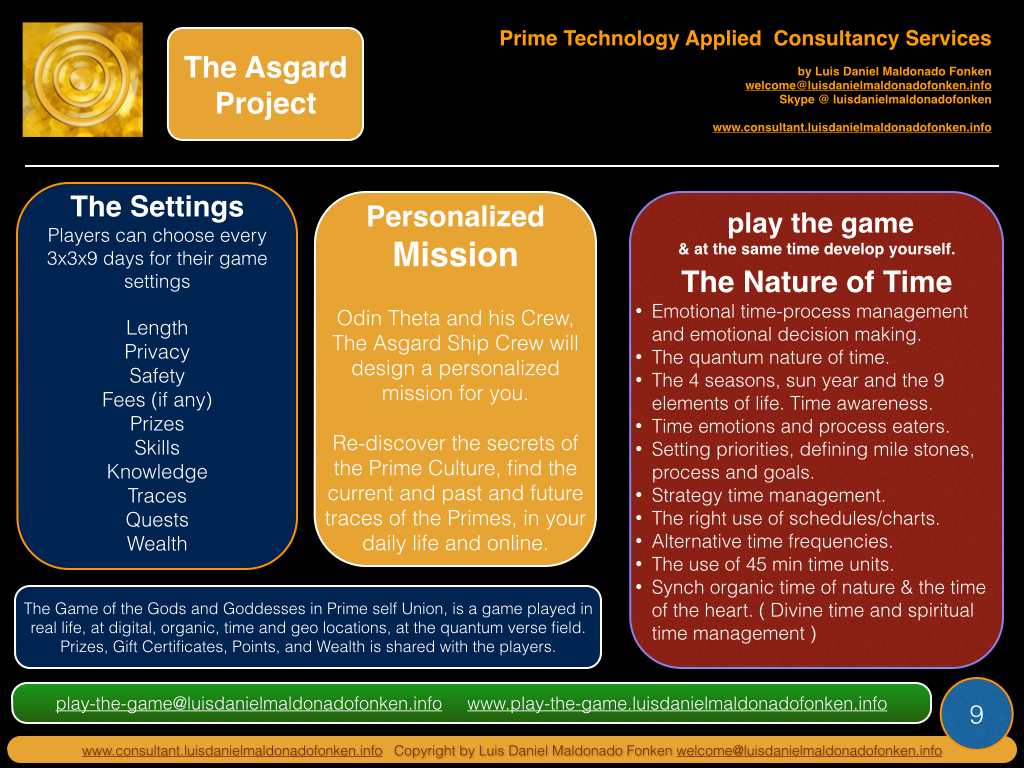 Play the game & at the same time develop yourself!
The Nature of Time 
Emotional time-process management and emotional decision making.
The quantum nature of time.
The 4 seasons, sun year and the 9 elements of life. Time awareness.
Time emotions and process eaters.
Setting priorities, defining mile stones, process and goals.
Strategy time management.
The right use of schedules/charts.
Alternative time frequencies.
The use of 45 min time units.
Synch organic time of nature & the time of the heart. ( Divine time and spiritual time management )
The missions
According to personalized player settings, missions might vary.
Missions will include training on time management, "the nature of time".
There are several missions planned for the players @ "the nature of time" field.
Missions length  : 9-27 days.
Fee:  18.00 EUR /  27 days (*)
(*) up to 9 missions.
Play now, register by using paypal.
After paypal booking, in 3-5 week days you will receive an e-mail from the game master Odin Theta,  for personalized game settings.