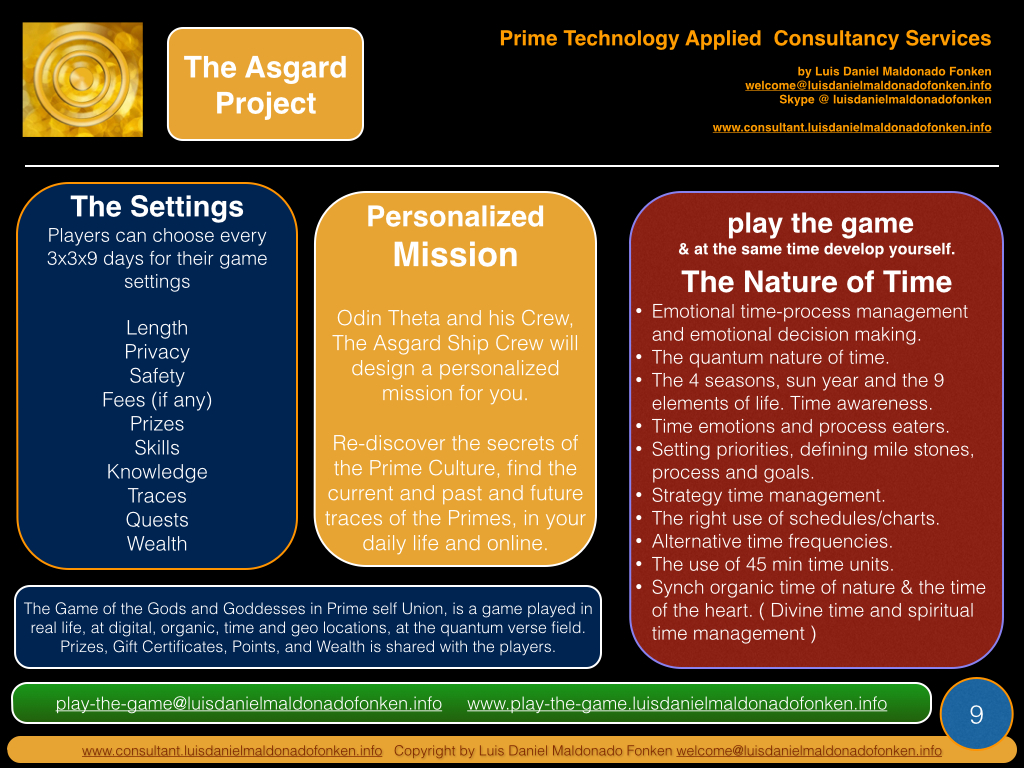 Play the game & at the same time develop yourself!
THE NATURE OF TIME
* Emotional time-process management and emotional decision making.
* The quantum nature of time.
* The 4 seasons, sun year and the 9 elements of life. Time awareness.
* Time emotions and process eaters.
* Setting priorities, defining mile stones, process and goals.
* Strategy time management.
* The right use of schedules/charts.
* Alternative time frequencies.
* The use of 45 min time units.
* Synch organic time of nature & the time of the heart. ( Divine time and spiritual time management )
http://play-the-game.luisdanielmaldonadofonken.info/the-mission/the-nature-of-time/